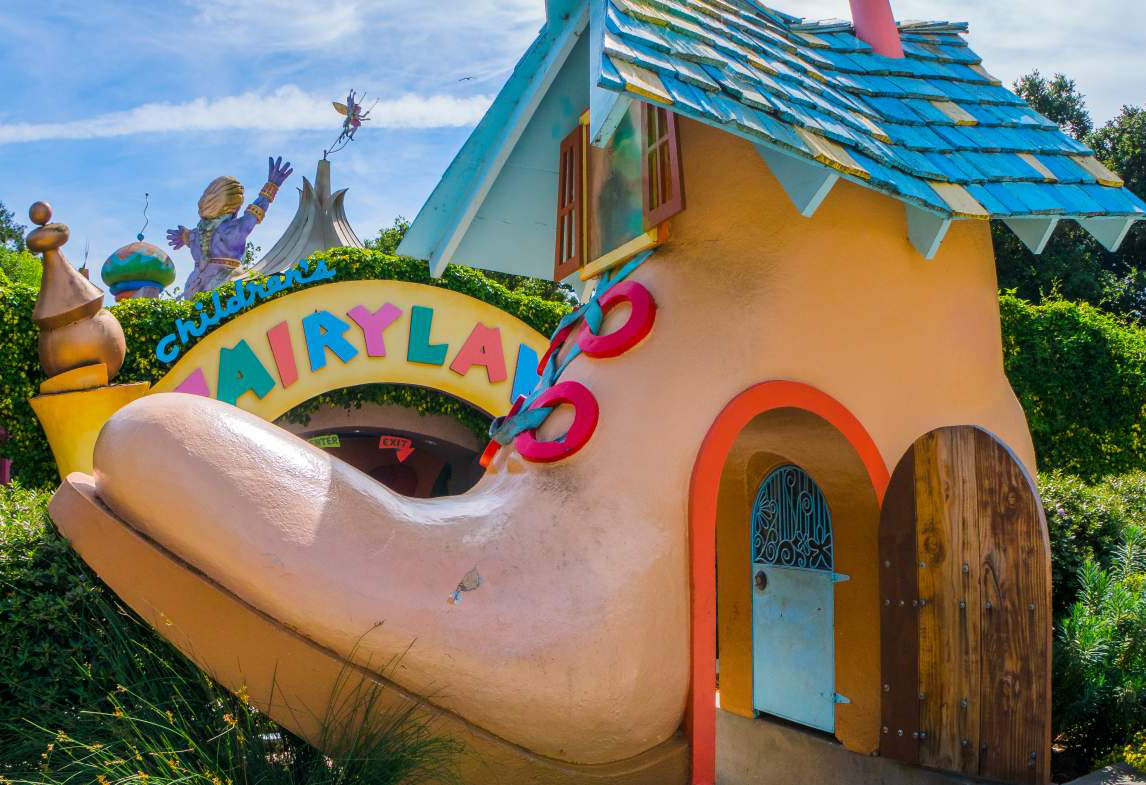 Every Oaklander with kids is familiar with Children's Fairyland – a storybook-themed amusement park on the shores of Lake Merritt! The park feeatures storybook sets, kid-friendly rides, animals, puppet shows, gardens, and children's theater!
The park was founded by Oakland businessman Arthur Navlet, and designed by local architect William Russell Everitt. When it opened in 1950, admissions were 9 to 15 cents!
Walt Disney visited the park, and incorporated ideas from Fairyland in his "magic kingdom," which opened in Anaheim in 1955. He hired Dorothy Manes, the first director of Fairyland, to work at Disneyland as youth director. She held the position from the opening of Disneyland until 1972.
---
Share your favorite places! Email us at
[email protected]